Birmingham Hippodrome Theatre Trust Ltd (Registered Charity No. 510842) is an independent registered charity with a mission to enrich the cultural life of the region. Established in 1979, the Trust receives no regular funding from public sources, relying on ticket sales as well as income from bars, hospitality and conferencing.
The Board of Trustees – chaired by Glenn Howells, play an active role in supporting the Leadership Team at Birmingham Hippodrome and upholding our vision to create a world class Birmingham cultural scene with the Hippodrome centre stage.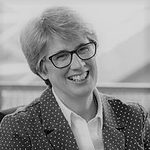 Catherine Mallyon (Chair)
Catherine Mallyon has been Executive Director, a Governor and a Board member of the Royal Shakespeare Company since 2012.
Catherine was previously Deputy Chief Executive of Southbank Centre, leading all Southbank Centre operational activity, including the reopening of Royal Festival Hall after refurbishment in 2007 and the renewal of Hayward Gallery in 2010. In her earlier career in arts management, Catherine was General Manager of Arts and Theatres at Reading Borough Council. There she managed all theatre and arts operations, programmed drama and classical music for the Hexagon and Concert Hall and co-produced the WOMAD festival. Prior to that, she was General Manager at the Oxford Playhouse and had the same role at the Towngate Theatre, Basildon.
Catherine has been on the Boards/Councils of Arts Council England (ACE), and a member of their Performance and Audit Committee; Society of London Theatre (SOLT); the West Midlands Combined Authority Cultural Leadership Board (WMCA); Coventry and Warwickshire Local Enterprise Partnership (CWLEP), as Chair of their Culture and Tourism Business Group; the Arts and Humanities Research Council (AHRC) and the Creative Industries Federation.
Catherine is Chair of the Advisory Board for the Bristol + Bath Creative Cluster R&D and a member of advisory councils of the Centre for Cultural Value (having completed a term as Chair), the Shakespeare Birthplace Trust and the Orchestra of the Swan.
Having spent five years working in the City of London as a trader and analyst, Catherine trained in general arts administration on Arts Council England's bursary programme. She plays the violin in local orchestras and chamber groups.
Catherine is an Honorary Fellow of St John's College, University of Oxford and was awarded a CBE in the Queens Platinum Jubilee Birthday Honours list.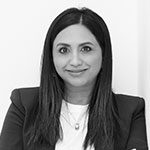 Harj Millington (Deputy Chair)
Harj is Commercial Director and Co-Owner of Rewired PR, an established Birmingham-based PR agency working with B2B and B2C clients across the UK, including Cadbury World, The Mailbox, Heal's London and Birmingham Ormiston Academy, one of the top-performing Arts schools in the UK. Harj has been a Trustee of the theatre since 2016 and also sits on its Finance and Remuneration Committees.
Harj has a particular interest in fundraising and is passionate about the theatre's commitment to ensuring that its people, programme and outreach includes all of the communities that make up our diverse city and region.
For over a decade, Harj was a commercial lawyer at international law firm Gowling WLG, acting for a wide range of corporate businesses in complex legal disputes, and advising the Department for Business, Innovation and Skills on directors' responsibilities and forensic investigations.
Harj is experienced in PR and marketing, commercial and legal matters, and governance. With extensive knowledge of consumer and professional service sectors, Harj is plugged into key networks, and well-connected across the region.  She is also a Governor of Hill West Primary School, with a particular focus on the arts and creative aspects of the curriculum.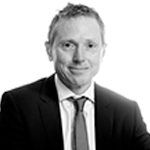 Andrew Connors
Andrew is Head of Large Corporates, Midlands Region and national Head of Higher Education and Charities for Lloyds Bank Commercial Banking. Over a 25 year plus career at Lloyds Banking Group he has held a variety of national and regional roles across Lloyds' Commercial and Retail Banking business. He is an elected member of the CBI West Midlands Council. Before joining the Theatre Trust Andrew has previously spent five years as a member of the Development Trust.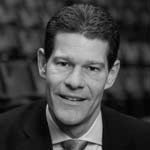 Martin Guest
Martin is the Managing Director of the Birmingham Office of CBRE, global property consultants, and is also responsible for leading the wider Midlands & South region (including the Bristol & Southampton teams) of some 200 staff across 11 different business lines. Martin is a Chartered Surveyor who has worked in Birmingham and the Midlands for over 30 years and has worked on some of Birmingham's most significant projects including Paradise, Snowhill, and Arena Central. He is a Midlands committee member of the Urban Land Institute, was the founding Chairman of the Birmingham Office Market Forum and has also chaired the Office Agents Society. Martin joined the Theatre Trust in Dec 2015; he joined our Development Board in 2011, becoming its Chair in 2015.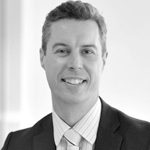 Andy Hammond
Andy Hammond is a Partner with PwC, one of the leading professional services networks in the world, delivering quality in Assurance, Tax and Advisory services. Andy currently leads the Assurance practice across the Midlands, a multi-discipline team responsible for the delivery of an extensive range of audit and risk assurance services. Previously, Andy was the partner responsible for the development of people across the Midlands Assurance practice. A key element of this role was to identify and retain the most talented people and ensure they fill their potential and deliver the very best service levels to clients.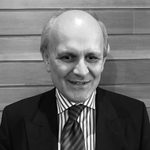 Vidar Hjardeng MBE
Vidar Hjardeng MBE studied languages at Manchester University before completing a post-graduate Journalism course at London's City University.
Now Diversity Consultant for ITV News across England, Wales, the Channel Islands and Northern Ireland; Vidar spent over 25 years working for ITV in the Midlands, much of that time as Editor/Executive Producer on political, religious and social action magazine programmes before joining the ITV News Senior Management team and for a number of years was a Consultant Producer with Channel 4's daytime political programme produced by ITN.
Since they began in 2013, Vidar has been a judge for the annual Asian Media Awards and, as well as being a motivational Speaker, he delivers a variety of Guest Lectures at a growing number of Universities around the UK and he also reviews audio-described theatre, opera, ballet and musical productions for Connect Radio.
Currently a Board member with Leonard Cheshire – where he also chairs the Customer Council – Vidar is also on the Boards of the Birmingham Hippodrome and Performances Birmingham Ltd. (responsible for running the city's Town and Symphony halls) and chairs the Access Forum for both of these Arts organisations. In addition, he at present chairs the Wolverhampton and Grand Theatres' Access forum along with a similar group for Network Rail at New Street Station and, having chaired the then Virgins' Trains Passengers Panel for almost four years, is now a member of the Birmingham airport Access Forum and West Midlands Trains' Equality Stakeholder group. In the past, Vidar has chaired both of the UK-wide charities focusing on audio-description in the performing and visual arts – namely VocalEyes and ADA – and has been a Trustee with a number of national and regional charities including Shape Arts and RNIB.
Invited to become a role model in the Government's Fulfilling Potential and Making it Happen campaign, Vidar has also been an Associate with the Business Disability Forum and is at present a member of the West Midlands' Mayor's Leadership Commission.
In 2017 Vidar was awarded an honorary doctorate by Wolverhampton University and towards the end of 2018 he was invited to become a Visiting Professor of Media Inclusion and Diversity at Sunderland University.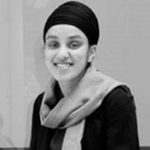 Immy Kaur 
Immy Kaur is a co-founder of Impact Hub Birmingham, a network of citizens, makers, doers, entrepreneurs, activists and dreamers committed to building a better Birmingham and better world. Immy is Director of Project 00, [zero zero], a collaborative studio of architects, strategic designers, programmers, social scientists, economists and urban designers with ventures including WikiHouse, Open Desk, Civic Systems Lab and more. Immy was one of the original founding team members that produced Birmingham's first ever TEDx.
Elizabeth Lawal
Elizabeth Zeddie Lawal is a cultural leader, producer, facilitator, cultural researcher, currently at INCO Academy UK. Since graduating from The University of Birmingham in Drama and Theatre Arts in 2016, Elizabeth has been committed to inclusion, equity, innovation, transformational leadership and most importantly care. Elizabeth has been recognised by the Birmingham Mail 30 under 30 and The Stage 100 for More than a Moment: Action with and for the Black creative workforce.
Elizabeth currently holds the positions of Country Lead for INCO Academy UK, an organisation that bridges between future-facing industries and communities that are furthest away from the labour market and is the Founder of The More Than A Moment (MTAM) pledge. MTAM is the West Midlands Arts sector's promise to take radical, bold and immediate action, to dismantle the systems that have for too long kept Black artists and creatives from achieving their potential in the arts and cultural industries. MTAM officially received company status in November 2021 and since its inception during 2020, 90 organisations signed up to the pledge in the and the last year over £850,000 has been invested into the black Creative workforce.
Elizabeth is a strong advocate for social mobility, empowering leaders and communities to thrive whilst using creativity as a mirror to society. Elizabeth is the writer of Exhale, a play exploring faith, sexuality and forgiveness. Licence holder of TEDxYouth@Brum 2019 – 2021. Formally, Head of Community at Beatfreeks Collective and Associate Producer at Coventry City of Culture.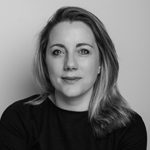 Suzie Norton
Suzie Norton is the Founder Director of Zanna Creative a UK-based creative enterprise with a mission to help grow the creative industries. Zanna Creative achieves this at a national and regional level through the development of policy and strategy; and at an organisational level by offering a range of services to help cultural and creative businesses or projects to flourish. Clients include British Museum, HOME Manchester, SharpFutures Manchester, Creative England, West Midlands Combined Authority, West Midlands Growth Company, Rural Media and London Arts In Health Forum.
Suzie has over 20 years' experience within the UK's creative and cultural sectors, working in senior positions across a variety of fields. She is an experienced leader with specific expertise in formulating strategy, organisational and board development, partnership and stakeholder management and advocacy.
Suzie is Vice Chair of national screen agency Ffilm Cymru Wales, an Ambassador for UpRising, a Clore Fellow and a Fellow of the Royal Society of Arts and a member of the Creative Industries Federation's International and EU Working Group.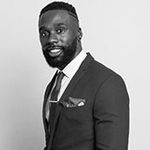 Tru Powell
Tru is the Founder & Managing Director for The Alternative Events & Wedding Company, an event management company that specialises in coordinating high quality corporate, youth events and weddings. In addition, Tru is the Director of the UK's first kids' salon, Kandy Girl and also the Creative & Events Director for Aston Performing Arts Academy, a community interest organisation that exists to empower young people through performing and creative arts. Since the organisation's inception in 2004, the company has impacted the lives of thousands of young people in the Midlands.
Over the years, Tru has been awarded with numerous accolades for enterprise and his contribution to the arts. In 2014, he was recognised as one of Birmingham's most inspirational young leaders, and in 2018, was crowned Birmingham's Young Professional of the Year – Marketing and Communications. In 2019, Tru was also named the Greater Birmingham Future Face of Entrepreneurship as well as winning the prestigious Great British Entrepreneur Award from Natwest.

Ann Tonks
Ann has been a restaurateur in Birmingham since her first venture in 1999. Her latest is Chapter, the neighbourhood restaurant and bar in leafy Edgbaston which she and her team opened in 2021.
Chapter is fiercely committed to supporting British farmers and fishermen and a nature-led menu using  the best of British seasonal, home grown ingredients and ethically raised produce. It's embedded in the community, supporting the arts and local charities, particularly Martineau Gardens, the 2 ½ acre community garden in Edgbaston.
A former long serving member of the King Edwards Foundation and the Independent Schools Governing Body, Ann became a Hippodrome Trustee in 2014 and is currently Deputy Chair.
Special Advisers:
John Crabtree OBE
Theatre Trust
Professor David Roberts (2015-2020)
Mick Laverty (2011-2020)
The Rt Revd David Urquhart (2009-2018)
Mark Smith (2009-2018)
Andy Hogarth (2015-2018)
John Crabtree OBE (2001-2017)
Gary Rowe (2014-2018)
Rod Dungate (2008-2016)
Sara Fowler (2011-2016)
Bridget Blow (2006-2015)
Hon Alderman David Roy OBE (2004-2014)
Steve Wellings (2002-2011)
Anita Bhalla (2006-2013)
Mike Hayes (2012-2013)
Paul Bassi (2005-2010)
Ronnie Bowker (2005-2010)
Ian Squires (2005‐2009)
Cllr Ian Ward (2004‐2008)
Ray Way (1999‐2008) Deputy Chair from 2005
Chris Kirk (1985‐2005) Chair from 1996
Kay Alexander (1996‐2005)
John Hawksley (1993‐2005)
Sir Neville Bosworth CBE (1979‐2004)
Frank Graves OBE (1979‐2004)
Bruce Tanner (1982‐2001) Deputy Chair from 1990
J Alexander Patrick (1990‐1993)
BV Smith (1986‐1989)
CV Wilkinson (1979‐1984)
LF Matthews (1979‐1982)
David Justham (1979‐1989) Chair from 1979
T Morris (1979‐1996) Chair from 1989
Development Trust
Martin King (2008-2020)

Martin Guest (2011-2020)
Andy Hammond (2015-2020)
Joanne Malin (2017-2020)
Steve Clarke (2014-2020)
Ruth Pipkin (2008-2020)
Nicola Fleet-Milne (2013-2020)
Matthew Hansell (2015-2018)
John Driver (2010-2017)
Claire Ralley (2014-2017)
John Crabtree OBE (2001-2017)
Simon Boardman-Weston (2012-2016)
Jayne Herrity (2006-2015)
Mark Smith (2007-2015)
Fiona Alexander (2003-2014)
Andrew Connors (2009-2014)
Jeremy Millington (2005-2014)
Mark Hales (2011-2013)
Derek Inman (1999-2009)
David Richardson (2005-2009)
Stuart Flint (2004-2009)
Kathrine Ohm Thomas (2005-2009)
Keith Dennis (2005-2007)
Julia Willoughby (2002-2006)
John Minards (2004-2006)
Chris Kirk (1996-2005)
Gordon Tonkinson (1997-2004)
Amrik Chote (2002-2003)
Alistair Nee (2001-2003)
Freddie Dyer (1996-2003)
Lynda Hopkins MVO (1991-2003)
John Hawksley (1992-2003)
Bruce Tanner (1996-2001)
G Walsh (1991-2000)
S Sham (1997-2000)
W R Raby (1999-2000)
S Livingstone (1997-1999)
D West (1998‐1999)
E R Petrie (1994-1999)
Timothy Morris (1982-1996)
John Wardle (1981-1994)
John Adcock (1985-1994)
J A Patrick (1990-1993)
Anthony Da Nouaille Rudge (1981-1993)
Edward Jeynes (1989-1992)
Otto Charles Darby (1981-1988)
Development Board
Sajida Carr (2017-2020)
Sarah Siena Edwards (2017-2020)
Martin Guest (2011-2020)
Andy Hammond (2015-2020)
Sara Harris (2017-2020)
Dr Mahnaz (Mano) Hashmi (2016-2020)
Amelia Ladbrook (2016-2020)
Michael Luckman (2014- 2020)
Joanne Malin (2017 – 2020)
Rupert Young (2018-2020)
Martin King (2008-2020)
Steve Clarke (2014-2020)
Ruth Pipkin (2008-2020)
Nicola Fleet-Milne (2013-2020)
Matthew Hansell (2015-2018)