We are always striving to provide the best facilities for our little visitors, creating a magical experience for them (and their grown ups).
Tickets
Age Guidance: To help you plan ahead, we try to recommend an age range and running times for all of our performances on the What's On section of our website, but these are only a guideline. If you would like more information on the age suitability of a particular performance, please contact us.
Tickets for Children & Babies: Please check the age guidance for the specific production you are looking to attend before booking. For most productions, we do not allow children under the age of 3 into the main auditorium as very young children can get upset by special effects and loud sounds. However, we do welcome children of a younger age to our family friendly productions. Age guidance information can be found on each shows webpage.
For family shows in our Patrick Studio, young children are welcome and we always indicate any terms or prices for babes in arms (18 months and under). Please always book babes in arms tickets in advance.
Everyone admitted to the theatre needs a ticket and under 16s must be accompanied by an adult so we know they are safe.
Inside the Theatre
Lifts: We have lifts available to access all public areas of the theatre, for anyone with a pushchair or who might struggle with stairs.
Buggies and pushchairs: Pushchairs, prams and car seats are not permitted into the main auditorium or the Patrick Studio. For shows aimed specifically around young children, we will often have a dedicated 'buggy parking' zone. At all other times, during main auditorium performances, these may be placed on the Stalls Foyer, behind the Front of House lift (unfortunately we cannot take responsibility for items left there, but we do our best to keep an eye on them).
Booster cushions: Booster seats are available as you enter the auditorium, just ask a staff member should you need one. There is no charge for the booster seat, we just ask you to leave them in the auditorium after the show. There are a limited number of booster seats available however, so we hand them out on a first come, first served basis.
Baby Changing Facilities: There is a dedicated baby changing room situated next to the accessible toilets on the Front Circle Foyer (Level 2 in lift). This features a changing table, nappy bin, and washing facilities. We also have a baby changing unit located in the accessible toilet on the Stalls Foyer (Level 1 in lift).
Family Toilet Facilities: There is a family cubicle in each of our male and female toilets on each of the Foyer levels (Level 1-3 in lift). There are also family cubicles in our gender neutral toilets on the Upper Circle Foyer (Level 4 in lift). These cubicles are ambulant cubicles, which are wider, and feature a child friendly smaller toilet seat and step in each cubicle, along with a step to reach the sink.
Ear Defenders: Our younger visitors can find a busy theatre experience with special effects quite overwhelming. A selection of ear defenders are available from the Access Assistance Desk – this at the top of the ramp in the main entrance area. They are limited, so come and see us as early as possible to secure a pair.
Breastfeeding: You are welcome to breastfeed in any of our public areas. We are a Breastfeeding Friendly accredited venue.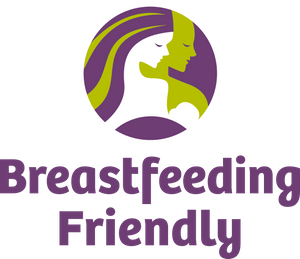 Food & Drink: The Coffee Bar offers a range of child-friendly snacks and drinks. Please see our menu boards or ask staff for our current options. The Circle Lounge also offers a Children's Afternoon Tea for matinees and a Children's menu for evening performances. View the menus here.
Family Activities: For shows aimed specifically at young children we often offer activities before and/or after the performance, such as dressing up and crafts for families to enjoy together.