Birmingham Hippodrome's teams form a brilliantly talented, experienced and increasingly diverse community, working across many varied departments from Technical to Ticket Sales, Front of House to Artistic Programming and everything in between.
Along with our board, partners and friends, our collective focus and mission is to enrich the cultural life of the region, creating a world class cultural scene with the Hippodrome centre stage.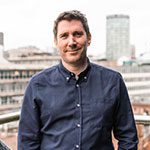 Jon Gilchrist
Artistic Director & Chief Executive
Jon was recently elected Joint President of UK Theatre  and is also on the boards of the Edge Theatre in Manchester and HighTide Theatre in Suffolk.Previously Jon worked as Executive Director of the Bush Theatre between 2014 and 2018. In this time he led on their major capital redevelopment, and helped expand the organisation's reach as a centre of excellence for diverse emerging talent. Before this he worked in marketing roles at theatres across the North-West for ten years, including The Lowry in Salford, the Octagon Theatre Bolton, and the Dukes in Lancaster.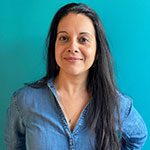 Chilina Madon
Executive Director
Chilina has worked in arts marketing for 20 years, joining Birmingham Hippodrome in 2007. In the last two years she has taken on the role of Director of Audiences & Communications, overseeing the brand, audience and sales strategies for the organisation; she is also Co-Chair of the venue's Inclusion and Anti-Racism Working Group.Chilina is a Trustee at Oxford Playhouse where she Chairs the Equality, Diversity and HR Committee and enjoys the opportunity to tread the boards with her local amateur operatic society whenever she gets the chance between work and raising two magnificent children.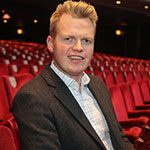 Tim Maycock
Chief Operating Officer
Tim is the Finance and Planning Director and Company Secretary, looking after the Finance, HR and Executive Office teams and responsible for managing our financial performance, all regulatory reporting and overseeing our risk management processes.Prior to joining Birmingham Hippodrome in 2017, Tim worked for a large single-family office and in the consumer goods sector after qualifying as a chartered accountant with PwC. Tim is also a serving board member for the WMCA Cultural Leadership Board and Southside BID.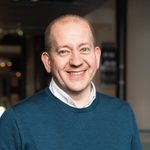 Chris Sudworth
Creative Director
Chris joined Birmingham Hippodrome in 2017. He leads on programming for both our stages, our produced work, Hippodrome Associates and artist development activity; and oversees accessible performances, Learning & Participation.Previously, Chris was Executive Director of The Old Rep, and the first Creative Director of The Core at Corby Cube: opening and establishing a venue with young people and communities at its heart, developing new work and partnerships nationally and internationally.Prior to that, he was a freelance director and producer and led a national young people's leadership programme for Arts Council England. Chris is a Board Member of Wriggle Dance Theatre, an informal adviser to Beatfreeks, and a member of the More Than a Moment  working group, championing a more equitable arts and culture sector in the West Midlands and beyond.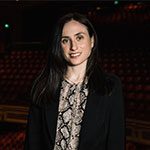 Ruth Power
Director of People & Culture
Ruth is a Human Resources specialist with over a decade of experience working across charities and education covering all aspects of the people profession. Ruth has joined us from KEMP Hospice where she was part of the Senior Leadership Team, working alongside the Board of Trustees to create and deliver the People Strategy. Ruth holds strong values in equity and is a firm believer that people are what make an organisation and are a company's most important asset. In 2021 Ruth became a Co-opted Governor at a primary school in Stourbridge. Ruth has been an avid theatre goer from a very young age and is excited to be part of such an iconic establishment in Birmingham.
Our Heads of Department
Jacky Barron – Head of Marketing
Laura Gallimore – Head of Finance
Judith Greenburgh – Head of Fundraising & Development
Sophia Griffin – Head of Community & Talent Development (maternity leave)
Emma Hogan – Head of Communications
Glen Ivison – Head of HR
Charles Pette – Head of Hospitality & Events
Mathilde Petford – Head of Community & Talent Development (maternity cover)
David Reeve – Head of Technical Services
Donna Scott – Head of Sales
Scott Whitehouse – Head of Business Systems
Zaylie Dawn Wilson – Head of Producing & Creative Partnerships (maternity leave)
Jenny Wood – Head of Visitor Services
Jo Wright – Head of Learning