Together we can reach our ambitious target of £30,000 to provide a year of creativity to 5,000 young people
Hippodrome Education Network (HEN) offers a year of creativity to our 44 primary, secondary and special educational needs (SEN) partner schools spanning across Birmingham and the Black Country. 80% of these schools are in the 10% most deprived areas of the UK. It is a truly transformative programme.
Young people in HEN schools are from diverse backgrounds, the majority are disadvantaged and have little access to creative opportunities. Most have never visited a professional venue or experienced the thrill of the lights dimming and the curtain going up in an auditorium.
Through HEN our aim is to
provide tickets for 5,000 more young people so they can experience the magic of theatre
offer a year of creativity in schools to help young people develop creative, practical and social skills.
ensure everyone can experience the arts
ignite artistic aspirations so we can identify and nurture talent
The HEN programme helps develop confidence, an improved sense of well-being and resilience in young people through creative activities.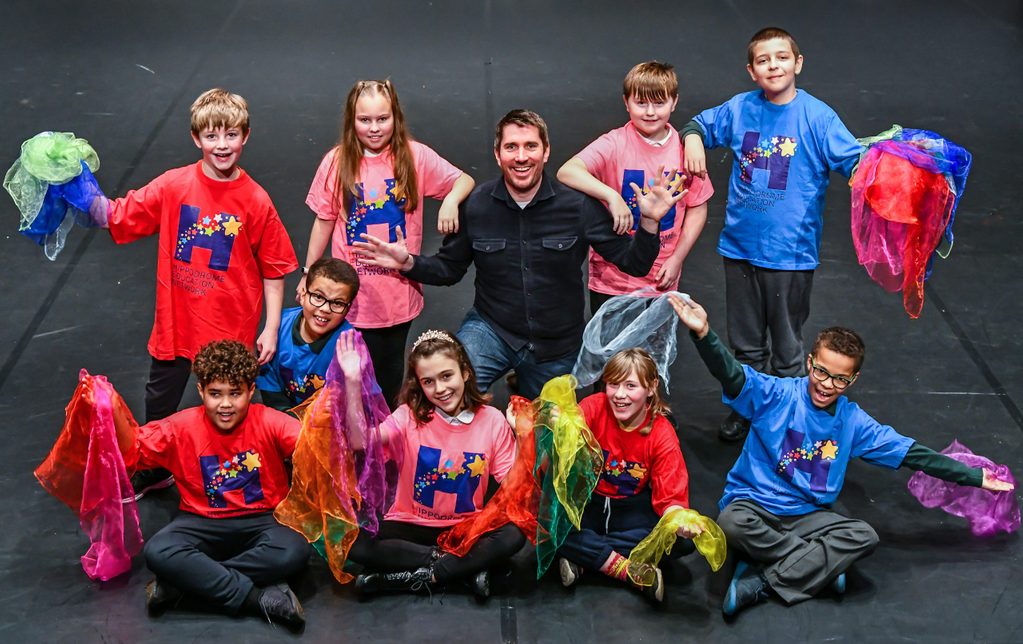 To help us reach our target and reach 5,000 more young people, we need YOUR help.
Your donation will DOUBLE between midday Tue 29 Nov – midday Tue 6 Dec.   Big Give is a match funding campaign, one donation twice the impact.
DONATE NOW (live on Tue 29 Nov)
Collectively we can impact the lives of 5,000 young people and beyond! Donate today – thank you!
Birmingham Hippodrome is registered with the Fundraising Regulator.

Picture by Simon Hadley