We want to ensure that everyone feels welcome at Birmingham Hippodrome.
As the single most popular theatre in the UK (welcoming on average 500,000 people every year), we already work hard to stage a huge range of events and performances appealing to a variety of audiences. Now we want to find out how we can work even harder to reach our ultimate goal of filling every seat, and making sure that our offer appeals to everyone across the Midlands' many different communities.
This means we need your help! Whether you come and see every show here, or have never really thought the Hippodrome was for you, we'd like to find out what you really think. So – we've put together this short survey, Getting to know you, which we hope will give us the information we need.
I would be very grateful if you could take a few moments to complete the survey and share it with your friends, family and other networks – especially, in fact, with people who might not go to the theatre that often or at all. In doing so, you'll be making a direct impact on helping us plan our future.
The survey closes on 28 April 2017.
With thanks in advance, and hope to see you here at Birmingham Hippodrome soon.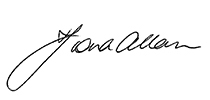 Fiona Allan
Artistic Director and Chief Executive